Biography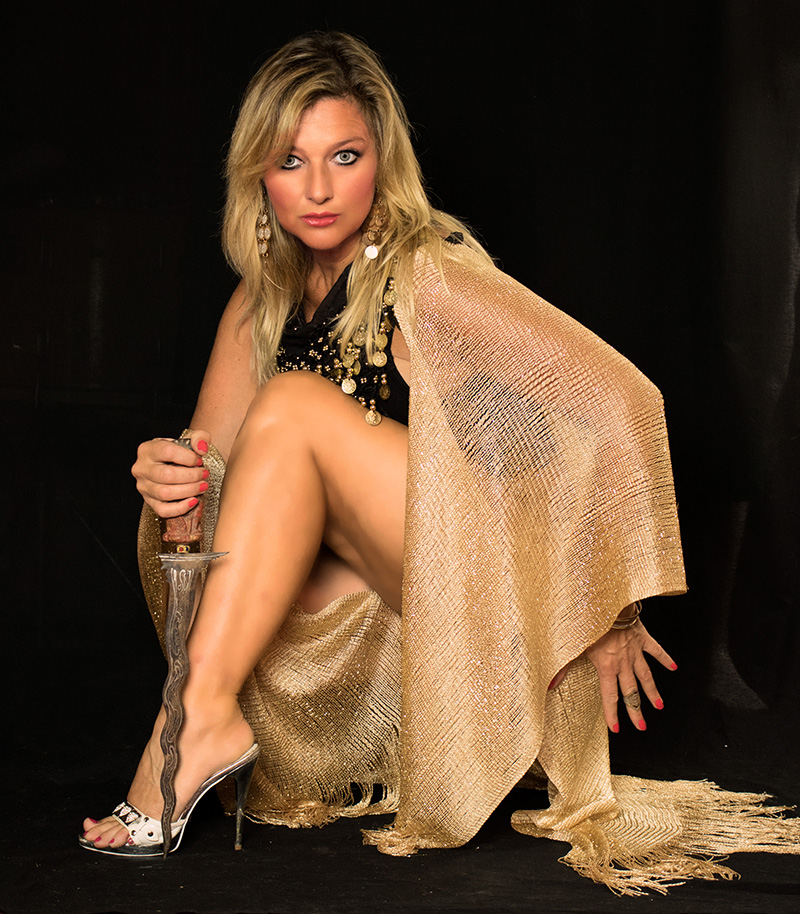 Laura is an Italian born singer raised in Sweden. She started her career in the soul and R&B genre, as can be heard by the strong inluences of singers like Whitney Houston, Christina Aguilera, Beyoncè, Celine Dion, Mariah Carey or Cher, but with her very own and original way of singing. A strong and very powerful voice, warm and recognizable, is able to colour every song with details that make her interpretations special and unique.
She took part in two TV contests winning them both. In the second one, she got selected to take part in the tour with Eros Ramazzotti. She declined this opportunity due to the lack of passion for this sort of music, strongly believing that the dream was not ready to come true yet. Determined and always full of energy, she knew her turn WOULD come one day!
Over the years, her enthusiasm and the power of her voice took her to work with the principal Italian international-oriented dance labels like: Time Records, Dig It international, Flying Records and UMM and more. Also, the famous DJ Alex Gaudino made a remix of a song called "Emergency" produced by Al Barbero's Rockhattle Music and Flying Records.
After years of dance collaborations, she started to perform around Northern Italy and abroad with UKD Project, which produced 2 albums "Beyond Two Worlds" and "The Moon and the Water". As the genre changed, she oriented her vocal approach to a totally different way of singing. The adaptability to pass from one genre to another is one of her greatest strengths.
In 2016 she met
Clive Nolan
, an internationally acclaimed British progressive rock musician and the author of numerous rock operas and musicals. This has quickly turned out to be the dream she had been waiting for, and the two began the collaboration leading up to the recording of their first rock album together.
Laura took part in Clive's "Beyond the Veil" festival in the UK in 2017, where she performed a duet "Don't Forget to Breath" together with the prog-rock super group Arena's singer, Paul Manzi. The real adventure was ready to happen with an exciting project of the new solo album "From the Outside In" featuring 13 songs witten by Clive Nolan scheduled for release in 2019.
Early in 2019 Laura was asked to take part in Clive's next musical (being currently written) in a powerful role of a demigod, for which the first song has already been recorded.
And the journey continues…
Discography
VERGLAS MUSIC
2019 Clive Nolan and Laura Piazzai "From the Outside In"
INDIPENDENT RELEASES
2009 "The Moon and the Water" UKD Project (Rockhattle Music)
2007 "Beyond Two Worlds" UKD Project (Rockhattle Music)
From 1996 to 2006 various productions with Green Eyes Project.
90s EURODANCE:
1996 Lory L "Comanchero 1996" (Dig It International)
1995 Satellite "Land of promise" (Dig It International)
1995 LoryL "Respect" (Dig It International)
1995 MBS Presents: The Strings "Don't You want my love" (UMM Underground Music Movement)
1995 Moving Faders "You can dance" (Dig It International)
1995 Body Of Evidence "Aladdin" (Dig It International)
1995 MT Productions "Emergency" (UMM Underground Music Movement) – Mixed by ALEX GAUDINO Flying Records
1994 Cap & Family feat. Lory L "Get You somehow" (Discomagic)
1994 Etoile "I want your love" Mixed by SACCHETTO and TRIVELLATO (Time Records)
1994 U.K.D. "Everybody" (Dig It International)
AVAILABLE:
2019 Clive Nolan and Laura Piazzai "From the Outside In"
Laura Piazzai sings the music of Clive Nolan
Per l'Italia (only for Italy)
For other countries please order at:
shop.caamora.net
Book an Event
If you have a Venue, if you are a Festival organizer and want to book Laura for an event, please send us a message.